Published posthumously in 1818, Jane Austen wrote Northanger Abbey, her third novel, at the age of 25. It was Austen's shortest major work and began as a satire on the improbable plots and characters of the typical gothic novel. Northanger Abbey developed into a treatment of Jane Austen's favourite theme, the initiation of a young woman into the complexities of adult social life.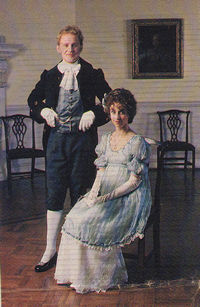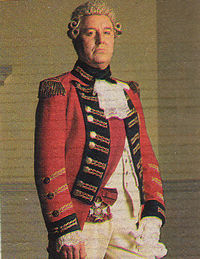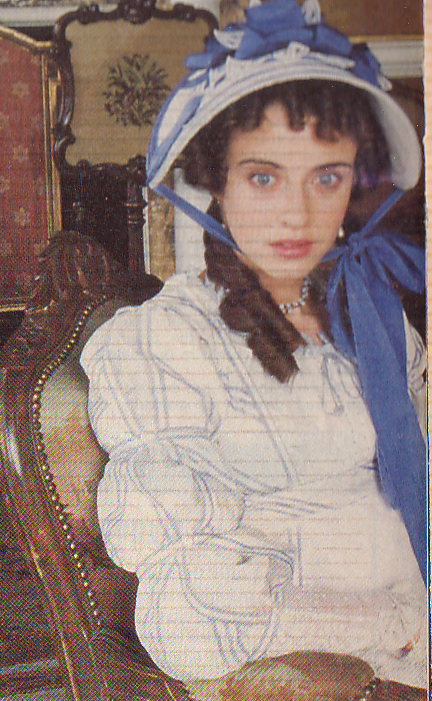 Catherine and Henry (Catherine Schlesinger and Peter Firth), General Tilney (Robert Hardy) and Catherine (Catherine Schlesinger)
General Tilney (Robert Hardy), Henry Tilney (Peter Firth) and Eleanor Tilney (Ingrid Lacey)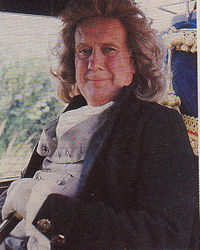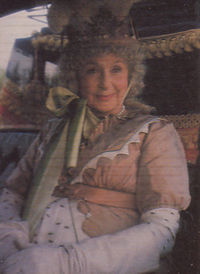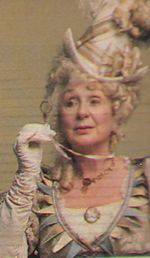 The Allen's (Geoffrey Charter and Googie Withers)
Northanger Abbey tells the story of Catherine Moreland, who is from a comfortable family of a village clergyman and is invited to Bath for the season by her wealthy friends, Mr. and Mrs. Allen. In Bath she meets Isabella Thorpe, a sophisticated young woman whose brother John is a friend of Catherine's brother, James. Isabella encourages Catherine's interest in romantic fantasies and after she becomes engaged to James, she tries to promote a romance between Catherine and her irresponsible brother, John Thorpe. Catherine is however more interested in Henry Tilney, a young clergyman and son of General Tilney of Northanger Abbey.
General Tilney is led to believe by John Thorpe that Catherine is wealthy and invites her to stay at Northanger Abbey where she imagines numerous gruesome secrets surrounding the General and his house. Henry proves that her suspicions have no substance by, while she is still recovering from the humiliation, she finds herself ordered out of the house by the General. She returns home and is followed by Henry. He explains that the General, mistakenly believing her to be penniless, had been anxious to keep her away from his son. Restored to a sensible humour by the truth, the General finally gives his blessing to Henry's marriage to Catherine.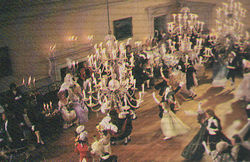 Shortly before her death, Jane Austen prepared an "Advertisement" for the novel in 1816. She asked the public "to bear in mind that thirteen years have passed since it was finished, many more since it was begun, and that during that period, places, manners, books, and opinions have undergone considerable changes". Time has proved this apology unnecessary.
Below is a selection of photographs from Mike Daw's personal collection that capture the filming on the Crescent.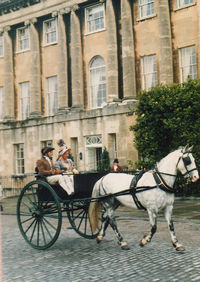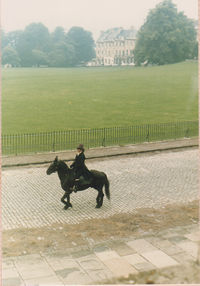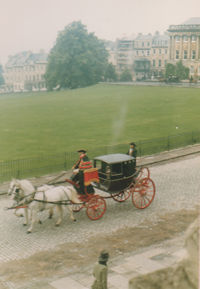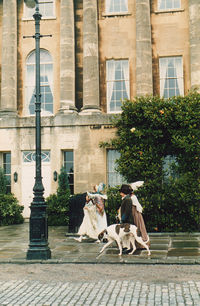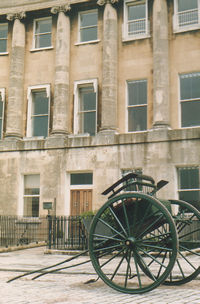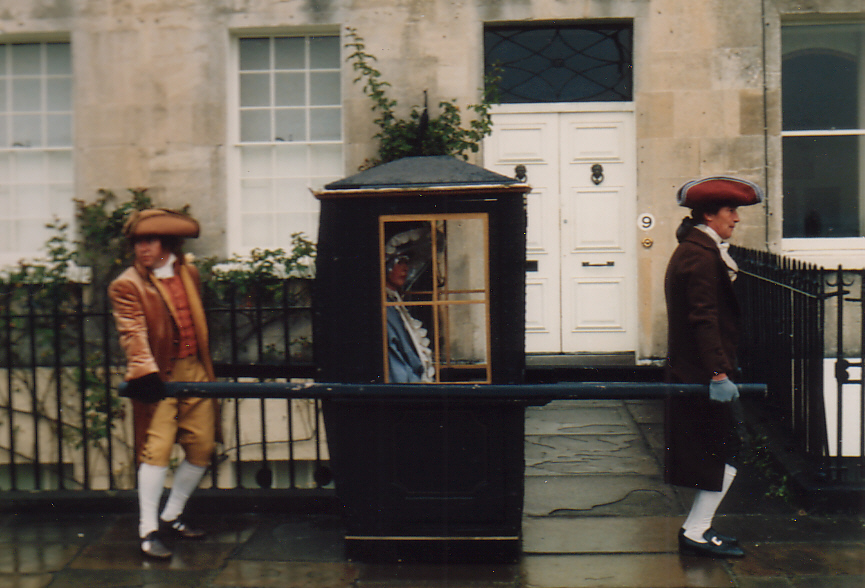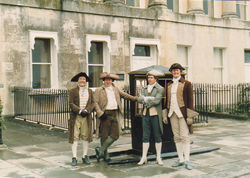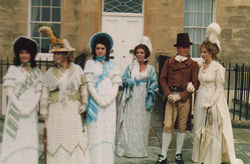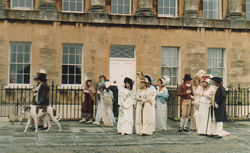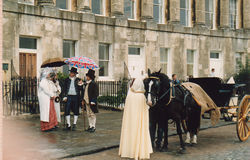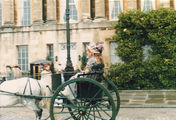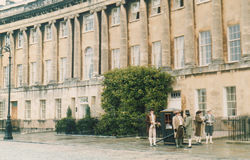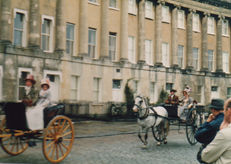 Click here to link to the Jane Austen Centre in Bath